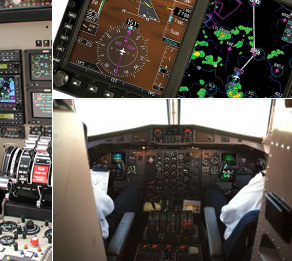 The avionics on board any aircraft act as the eyes and life line. As more and more businesses are flying, the airspace grows tighter. Having the best instrument panel to fully control your aircraft, watch the weather and navigate are essential.

Our factory trained technicians will insure your avionics are kept in top notch condition.

We repair, replace and/or reconfigure your avionics to suit your needs and your aircraft's needs.

Flying safely while preserving the aircraft is our goal.

Let us take a look at your avionics. We promise quality craftsmanship, on time delivery and within budget.

Avionic capabilities:



Ask us for a quote.